KCEventHub.org – Originally Kansas City had a complex and convoluted paper system for processing any and all events inside the metro area. As of march 2015 their entire permitting process has been digitized. This website has been developed to guide those through the Outdoor Event application process and to provide those with guidelines and requirements associated with special event management in Kansas City. 
We developed the user experience to make a seamless process from start to finish. I was the lead developer on the project, from front end to back end functionality – database infrastructure and server security. Phase 3 is to take place soon to integrate payment processes.
http://kceventhub.org/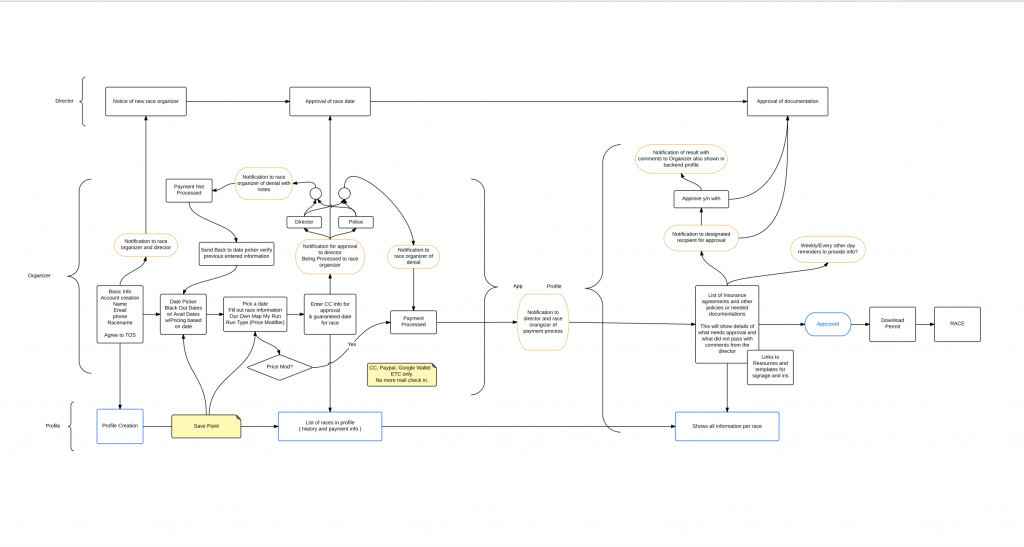 The above was a first draft BPMN of the process of the MVP deliverable. This was used to outline the first project phase. There were two main components of the projects and three types of users that needed access to this system in various ways. The BPMN showed the paths from when the user first visited the site, all options, and notifications that would trigger till the users met the end goal.